"All I can see is you. Why can't you understand that? No one shines as bright as you in the sky I'm looking at. To me there is no sun, no moon, and no stars in the sky, just endless miles of storm clouds and pretty, pretty gray." -Jay Crownover, Nash
Ah, another beautiful addition to the Marked Men series! Jay Crownover is fantastic. She is one of those authors where, whenever I see she's got a new book coming out, I buy it without hesitation. I rarely even look at the synopsis- no need for it. I did the same for Nash and I was not disappointed.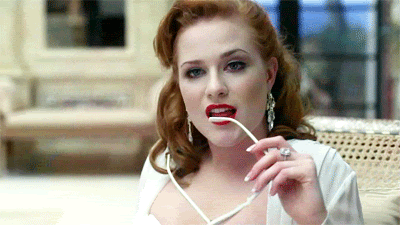 Each of the Marked Men man candies have been delish and Nash definitely didn't change that. Nash has been introduced to us through the previous 3 books in the MM series and I've always been curious about his character. He's always been the laid-back voice of reason for his group of rowdy misfits. I've always wanted to know a little about his back story, and Phil's, and I'm so glad so many of my questions were answered in this book.
The book starts off with Phil in the hospital. Throughout the previous books, we've been told Phil has been the adult who has taken all of the misfits under his wing, taught them their craft (tattooing), and created a Marked family. Cora knew Phil through her father, but everyone else got to know Phil through Nash- Nash was Phil's nephew. Nash and the crew find out that Phil has Stage IV lung cancer. Nash is devastated as Phil has been the only adult in his life who's been there for him and showed him love.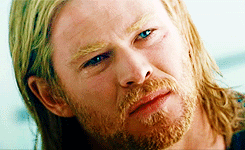 Nash reconnects with Saint while at the hospital during this traumatic time. Nash and Saint went to high school together. Nash was the playboy, troubled teen who was always getting drunk or getting laid, in order to avoid his true feelings of abandonment from his family. Saint was super shy, slightly overweight, and kept to herself. She had a major crush on Nash, as he was one of the few people in school who looked at her like she was a person, a girl, someone worth their time. Then, there was a major miscommunication between Saint and Nash that crushed the budding feelings Saint was developing for him. After this, Saint had a difficult time trusting men period as she grew up into the young woman she is now.
Saint is hesitant to be around Nash because he's hurt her so badly in the past. Nash remembers Saint and thinks she's amazing, just like he did in high school. Nash never understood why she suddenly stopped talking to him and has made it his mission to make her not hate him.
Most of the book is Nash bending over backwards to convince Saint he's crazy about her and she can trust him. Saint has some SERIOUS trust and self-esteem issues, revolving around her younger years as well as a cheating father.
Nash does everything he can to try to convince her he wants her for the long haul, but Saint continues to keep him at arm's length. All the while, Phil is getting worse and it's obvious his last days are right around the corner. Nash is falling apart as Phil gets worse because Nash has now found out about a huge secret his family has kept from him. Nash has never really relied on anyone, but needs Saint to be there for him now.
Saint finally comes around, after much self-reflection and self-exploration and reassurances from Nash, and becomes the partner he needs her to be.
The reason this wasn't my favorite Marked Men book: Saint. By the end of the book, I liked her a little bit better, but come on! I just found all the self-doubt and self-criticism annoying and unnecessary. I get a little bit of that, I'm fine with a little of that, but we don't need to beat a dead horse. 5 Stars for Nash, though!
Nash Playlist:
I Won't Give Up On Us by Jason Mraz
Better Together by Jack Johnson
All I Need by Radiohead
Everlong by Foo Fighters