Oh Tessa Bailey...my my woman how I love your books and this one is no exception. I devour anything and everything this author writes. She can write one helluva sexy alpha male.
This is a series but can be read as a stand alone but I'm thinking of reading the others. Just one thing to note, the other books are not written by Tessa Bailey.
The story caters around the wedding of Kady and Colt and the week long festivities leading up to the big day. Baiting the Maid of Honor is the story of Julie and Reed. She's a southern belle with closet freak status and he's a SWAT Commander who's dark, sexy and all alpha male!
I loved Julie so much because she is from Georgia and a true southern belle or as Reed called her "a hellcat disguised as Tinker Bell." Being from Georgia myself, I loved the things that Julie would say including "sugar" and "bless your heart."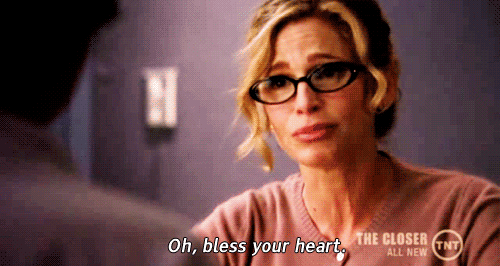 And lets not forget about sexy Reed! I swear that man could talk the panties off a nun! Or as Julie's best friend Regan says "You guys were two seconds away from wild, oh-I-think-I-see-Jesus sex." That made me stop and have a good laugh! Reed was a lot of fun to read and had a sweet side when he tired hard enough. This was just a fun, easy read and I truly enjoyed it. If you're looking for a funny, steamy, simple love story then give this one a go!