I am going to be truthfully honest here...I almost didn't finish this book after getting about 20% into it. Why you ask, well it was just kind of all over the place for me at first. I like the whole cat and mouse chase between two characters. It builds the anticipation and need and it keeps the reader interested. The two characters in this book literally were grinding and groping within the first 20 pages! I mean for the love of God...feel me up, tease me, give me a little fourplay to warm me up!!!!! Geez COME ON!!!!!!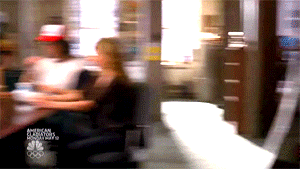 Okay so you have Charlize who is the CEO of her families company and trying to prove herself as a female in the big boy chair of the corporate world. Well that doesn't go well with all the men who work in management at the company because well she has tits, a vagina and she sits to pee! She ends up firing one of the douchbags and well he doesn't take it lightly and tries to kidnap her, rape her, kill her etc etc. Of course he doesn't succeed and gets away, so she hires a bodyguard and a whole new security team to keep a close eye out.
Enter Conner Crowe...former cop turned self defense coach. Can you handle that! He is the owner and founder of Crowe Security and has made it his mission to protect Charlize and catch psycho, disgruntled ex employee.
I will say that the further I got into the book, the more I enjoyed it. I felt the first part of the book was just sex, sex and more sex. I mean don't get me wrong...I love sex! BUT there's got to be some substance to the story instead of just wam-bam-thank-you-ma'am characters. As I said, the story does get better further in and by the end of the book I truly enjoyed it. I just wanted more from Charlize and more from Conner...I feel like we're just kind of left with a taste instead of the full course! So if you're in for a hot, quick read then pick this book up and give it a go!