WARNING: This book contains explicit scenes of graphic violence and sex. It depicts abuse, captivity, sex slavery and human trafficking. This book is not appropriate for anyone uncomfortable with these types of situations or anyone under the age of eighteen. Personally I think you should be 21 but whatever!
This is the second book I've read by this author and I am still trying to process what I read. Skye Warren is not afraid to drag you to the depths of hell and make you immerse yourself in every emotion humanly possible. From the first page to the last , you are thrown into the deep end and left there to keep yourself afloat.
Mia is a sex slave to Carlos, a crime boss, who is by far one of the shittiest characters I've ever read. He has absolutely no respect for human life. He takes Mia in after finding her on the street trying to make money by prostitution. Mia has had a rough life. She was physically and sexually abused by her father, which eventually lead her to run away. She had no one, not even the sexy, blue eyed 18 year old neighbor who she was madly in love with. It was very hard to read how Mia was treated by Carlos and the things he did to her made my stomach turn. There was a part where he even pissed on her face and made her sleep in a dog cage. It was utterly disgusting. Reading Mia's journey from her POV was heartbreaking and beautiful all at the same time. You could feel how absolutely lost she was but yet had this strength about her that just blew your mind. You wanted so badly for her to just get out of that situation but you learn that she has a reason to stay, not because she has nowhere to go but because she's on a mission to save the woman who will soon be sold into the world of himan trafficking.
This is where we meet Tyler Martinez. He's the head of security for this particular shipment and has gotten in good with Carlos. But Tyler is not exactly who he says he is...he's actually an undercover FBI agent and Mia's sexy, blue eyed neighbor she once knew. Tyler instantly recognizes Mia and thus begins his mission to save her from this nightmare of a life.
I'm telling you, this book put me through the ringer. It took me a few days to process what I had read. I was so incredibly disgusted at certain points I wasn't sure I could continue reading. Skye Warren can tell a story that will just grip you by your very bones and wreck your emotions.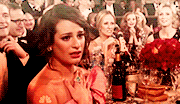 Mia is one of those characters that will stick with you long after you've read her story. I understand this book is a work of fiction but with the content it's hard not to get dragged down by it because in reality, these types of situations are happening every day. If you want to take a walk on the dark side then pick this book up. You may end up twisted from the inside out but you won't be disappointed that's for sure.