"When I wake up, it's to his kiss on my forehead. He tells me I'm beautiful every day. He's always gentle with me. He knows my pain and I know his, and neither one of us is afraid to swim through the darkness of the other. The world could be falling down around us, but together we would be impenetrable. He is the other half of my heart, the other half of my soul...without him, I'm incomplete." - J.B. Hartnett, Cole
So, we start off Cole with a tragic situation! It's intense, scary, and the reader can see Cole slipping farther and farther away. Will he be able to hold it together for Anika? He'll do everything in his power to do so. Knowing that he won't be able to do it alone, Cole reaches out to the last person in the world he's wanted anything from in the last several years...his father.
Cole's relationship with his father has not been a good one. He's been scarred and hurt by his father. He's never felt good enough and never followed in the footsteps dear-ol-dad wanted him to. At one point, his father totally traumatized him and Cole has cut himself off ever since.
Will Cole be able to put aside his feelings towards his Father in hopes of working together? We shall see.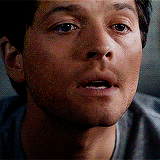 I am purposefully being coy and short in writing for this review. I want you to read it. I think it is worth the read and you won't regret it! While I enjoyed Inky, I loved this book. I love that this book is about Cole. His story, his feelings, his battle, and his love. I love the continuation of Cole and Anika's love story, but I love hearing about Cole's family, too. This book really answers a lot of questions I had from the first book and it only shows the love between Anika and Cole grow and grow. It's intense, exciting, and a great read. Definitely check it out!